Description
Do you want to create more success for yourself and your business in 2021? It's all about Creating a Foundation for Your Brand.
Foundations give us a solid footing to build upon and serve as a container for us to make effective decisions that bring us closer to our goals rather than take us further away. So what does not having a solid foundation really cost us?
If we take the metaphor to a literal place, think about how important it is to have a solid foundation when building a home. Sure it's important on a day to day basis, but it becomes even more important during times of crisis and natural disasters. The same is true for our businesses.
Join us at noon on Feb 24th as Business and Leadership Coach, Ginna Christensen, walks us through the key pillars to creating a foundation and roadmap for success.
In preparation for this conversation, please answer this three-question survey at least 48 hours prior to the event, so that Ginna can address your questions and needs directly.
Click the button at the bottom of this page to register for the event. You'll receive details via email on how to join the live program in advance of the program.
---
Speaker: Ginna Christensen, GC COLLABORATIVE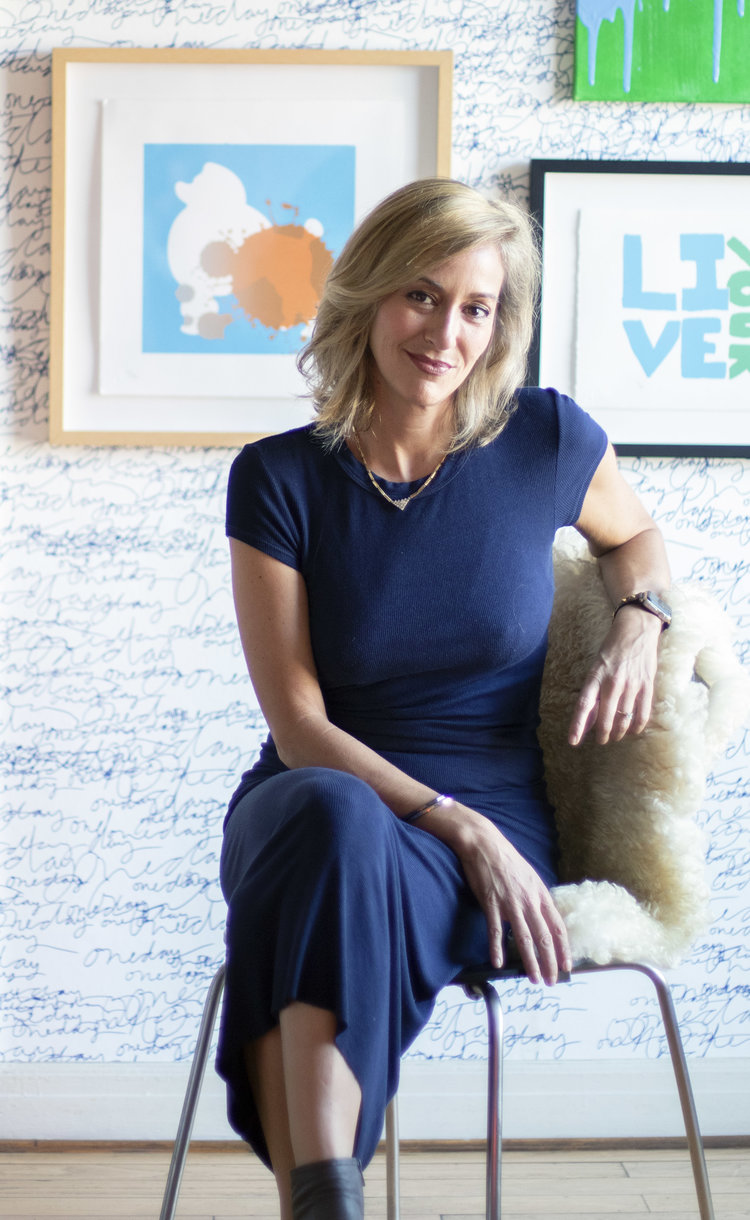 Born in Brooklyn, New York, Ginna Christensen, the daughter of two entrepreneurs, grew up knowing that innovation and the arts would play a central role in her professional and personal life.
Ginna started her career in the fashion industry, working in merchandising and marketing for Giorgio Armani, Ellen Tracy, and Emanuel Ungaro. Her attention moved to art and interiors in early 2000 when she joined the team at T.I. Industries, a company that manufactured wood moulding for the picture frame and furniture industries. Starting as the company's North East Regional Business Development Manager, Ginna quickly grew into a more creative role designing product, as well as the company's trade show displays.
Ginna's career shifted once again when she moved to Los Angeles in 2004 and got her start in the rug business with Aga John. As the VP of Sales and Product Development, she helped reinvigorate the high-end rug company, forging deals with companies like Pottery Barn and Williams Sonoma Home.
In September of 2013, Christensen joined the Los Angeles-based team at Woven as Creative Director. In her three-plus years with the company, she implemented programming, produced events, and created business development strategies which resulted in increased sales revenues, regional and national press coverage, and the launch of Woven at Design Within Reach.
Sought after for her cool and creative solutions to the challenges of modern businesses, Christensen was appointed Chairwoman of the West Hollywood Design District in 2016 and launched her boutique consulting and coaching firm, GC Collaborative, in 2017. As a certified Business Coach (CPC) and Master Leadership Practitioner (ELI-MP), Christensen specializes in working with creatives, small business owners, managers, and teams to build a solid foundation, vision, and strategy for reaching their goals. Her work focuses on leadership training, maximizing teamwork, creating efficiencies, goal setting, as well as marketing, PR, and business development strategies.
While Ginna now calls New York home, she is working with clients all over country.