Description
ASID Industry Partners Dallas Market Center and Sherwin-Williams invite you to attend Dine + Design, and educational and networking luncheon, which is a part of DMC's Dallas Design Week.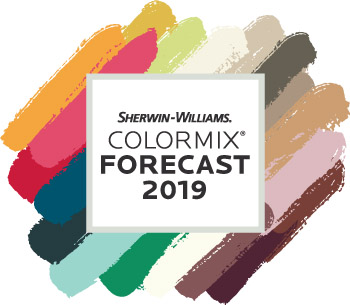 Sherwin-Williams has gathered 42 trend colors into a master palette, then arranged them into six unique color personalities, each leading its own voyage. Join them to explore Shapeshifter, Wanderer, Aficianado, Enthusiast, Naturalist, and Raconteur within the Sherwin-Williams Colormix Forecast 2019 [CEU approved by AIA, IDCEC/CQRID | CEPH accepted by TBAE as HSW].
Schedule:
11:00 AM – 11:30 AM | Wine & Vignette Viewing in 1st Floor Atrium
11:30 AM – 12:00 PM | proceed to 6th Floor
12:00 PM – 1:00 PM | CEU Presentation & Lunch
1:00 PM – 1:30 PM | Prize Giveaways

Seats are limited, so please RSVP by September 14th.