While business conditions at interior design firms started 2018 on a soft note as measured by January's ASID Interior Design Billings Index (IDBI), posting a score below 50 (scores above 50 indicate industry expansion, while those below 50 indicate contraction), there was a notable turnaround for the industry in February with a strong IDBI score of 56.3, a level not registered since summer 2017. The ASID Inquiries Index, a leading indicator for billings, slipped approximately 3 points to 58.5.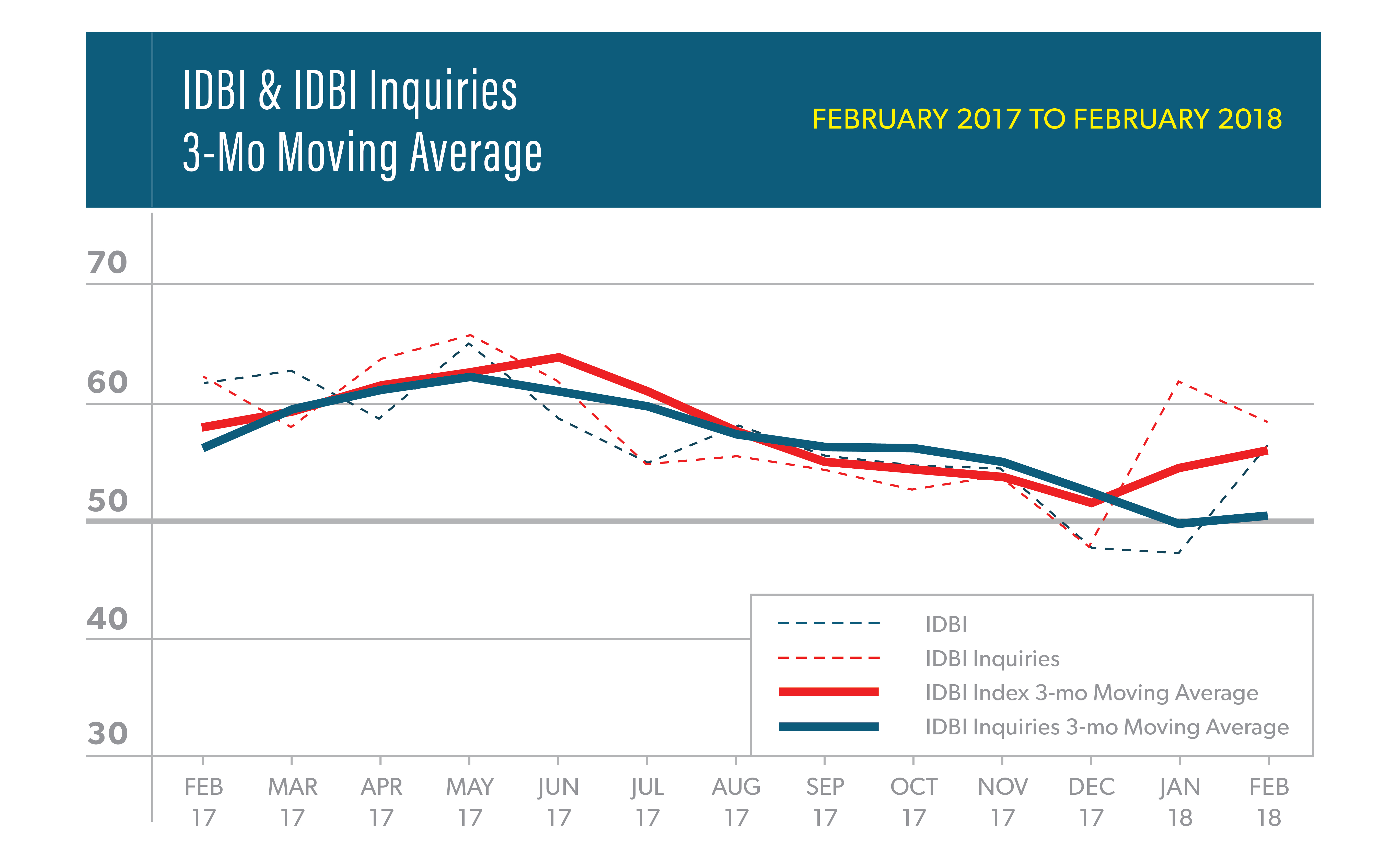 On a three-month moving average, the IDBI index posted a score of 50.5 for February, indicating that the industry is trending within expansionary territory. Firms remain generally optimistic about business conditions for the next several months, as evidenced by the six-month expectations index score of 56.3. All in all, business conditions at design firms are improving and the outlook remains optimistic.
The Northeast region registered an IDBI score of 54.5 in February; the South 68.8; and the West scored 50. The Midwest region was the only region to report an IDBI score below 50 (46.8).
Construction spending and pending home sales in January showed a mixed pattern and may not be indicative of how the interior design business may play out in the near term. Construction spending in January was unchanged from December and was moderately higher than in January 2017. Total U.S. construction spending in December was $1.25 trillion. The National Association of Realtors' pending home sales index dropped 4.7 percent to 104.6 in January, as adverse cold weather and a low inventory of homes for sale were speed bumps to home sales.