November 2018
Design industry conditions improved in November as the ASID Interior Design Billings Index (IDBI) rose 3.2 points to 53.2 (any score above 50 indicates an increase in billings). The index's three-month moving average of 50.8 was unchanged from October, while the new projects inquiries index was 51.6, a slight decrease from October's 52.4. The IDBI three-month moving average posted a score of 53.1, indicating a positive outlook for future business, but panelists voiced concern for the future as the 6-month expectations index dipped below 50 (to 49.2) for the first time since the survey began in 2010.
Calculated as a three-month moving average, November's regional category scores showed uneven revenue growth. Firms in the Northeast, after struggling for more than a year with negative business conditions, rebounded significantly in November, posting a score of 55.6 -- a 7 point increase, and while growth has moderated in the Midwest, firms are in positive territory with a score of 54.0. After a 20 month string of readings above 50, the index for firms operating in the South fell to 49.1, while the West's score of 46.7 was essentially unchanged from October.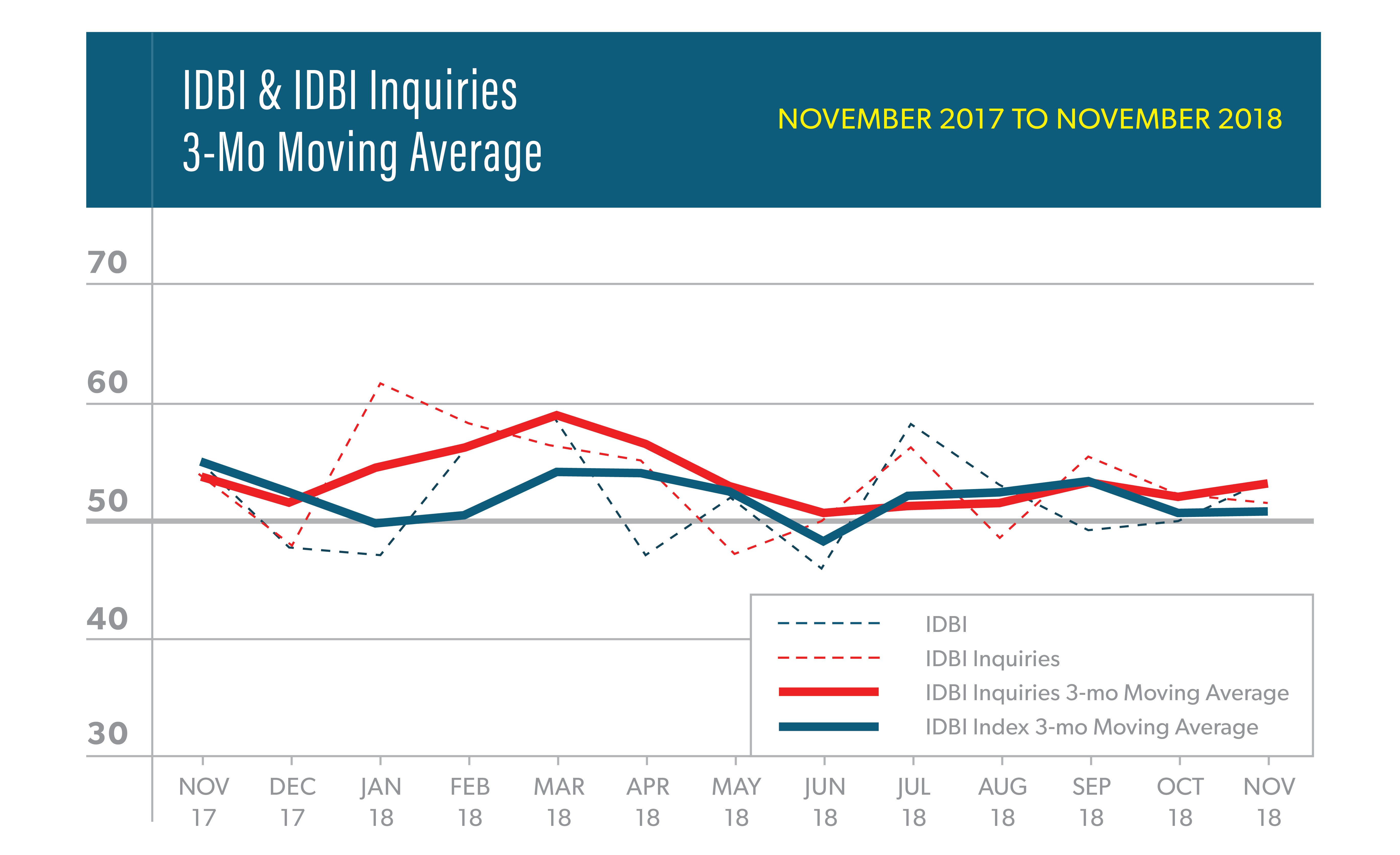 This month's special questions asked our survey panelists, "Which economic sectors are you following in anticipation of the New Year," and "Which is the most important to your business?" Based on highest frequency selected, interior designers are following U.S. Trade Policies (84 percent); and the U.S. Housing Market (68 percent). While multiple sectors are important for business, trade and tax policies were most frequently cited by panelists.