The ASID Interior Design Billings Index (IDBI) rebounded solidly in October as it recorded a score of 55.0, posting the third consecutive month of growth (any score above 50 represents growth and below 50 represents contraction). The three-month moving average also edged up 1.7 points to 53.5. The new projects inquiry index was at 54.0, effectively unchanged from the previous month's reading of 54.2; its three-month moving average posted a score of 60.4, an increase over September's reading of 58.5. These scores bode well for future design services, as inquiries may lead to more contracts signed in the future. Although current conditions appear positive, the panelists' future outlook appears sluggish with the six-month expectations index recording a score of 48.4, the second consecutive month below 50.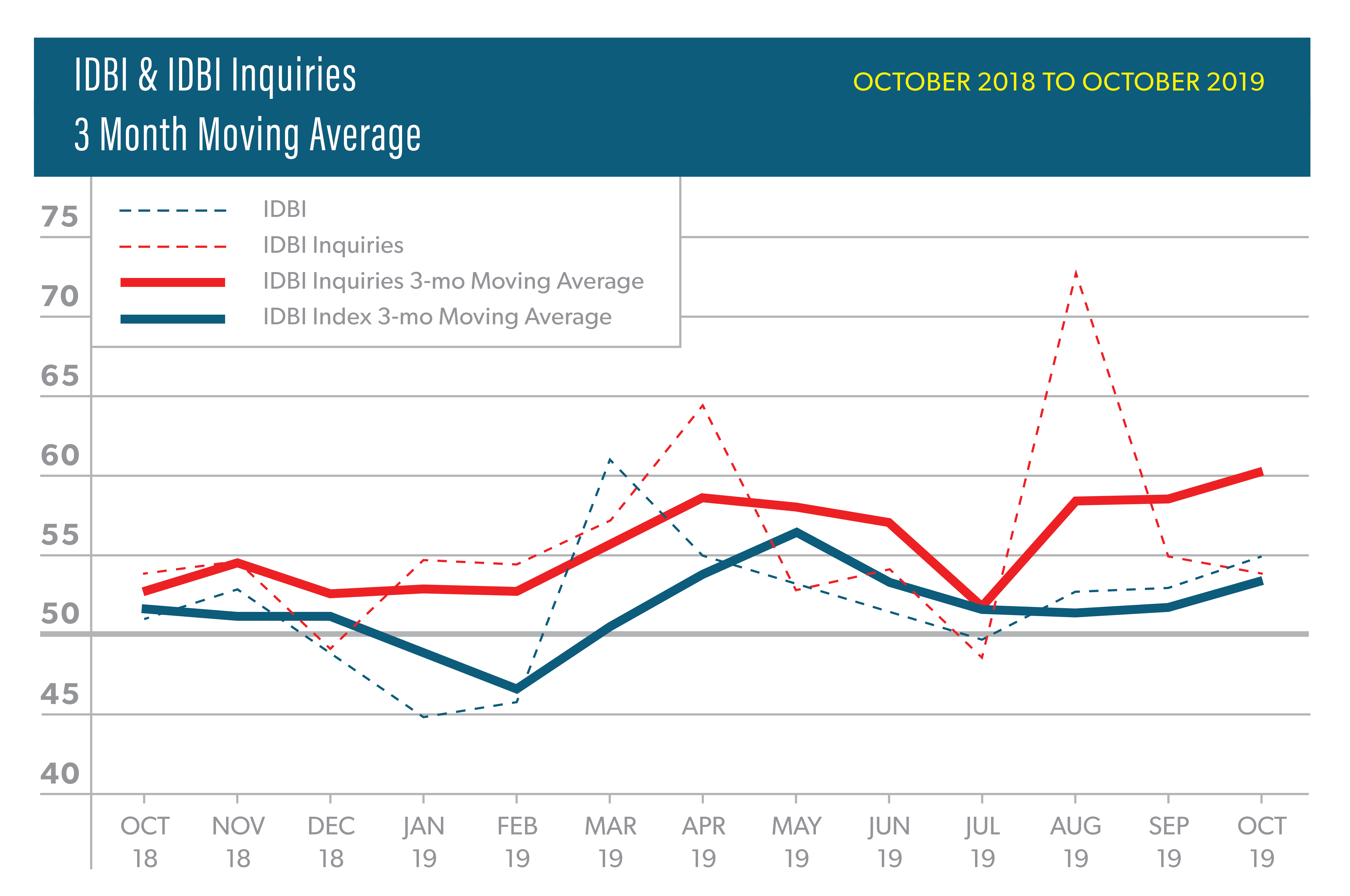 The IDBI for the Midwest continued to lead the healthy increase in design activity regionally, although firms in the South continue to show weakened performance (Midwest: 69.3; West: 59.1; Northeast: 54.9; South: 44.2).
This month's special questions asked our survey panelists about: 1) advocacy methods most effective for the interior design profession, 2) the most important interior design related issues, and 3) the average amount interior design firms pay for an outside consultant/firm (i.e., architect, engineer) to review and stamp interior design projects (structural and non-structural). Twenty-four percent of panelists indicated contacting a local representative, while 22 percent reported that providing testimony to legislators was the most effective advocacy tactic. Licensing and registration was the predominate issue identified by panelists as important, with 42 percent of panelists indicating this choice. Over 42 and 24 percent of panelists indicated paying over $2,500 to outside consultants/firms to review structural and non-structural projects, respectively.