ASID ANNOUNCES 2018-19 BOARD OF DIRECTORS
The American Society of Interior Designers (ASID) has announced its new National Board of Directors for FY2019. The board is made up of 11 volunteer members, with three officers (chair, chair-elect, past-chair), seven at-large directors, and an industry partner representative. The term for the new board will begin October 1, 2018.
Notes ASID CEO Randy Fiser, "The board's tireless leadership and invaluable insight is what keeps ASID evolving, excelling, and growing. We're grateful for the tenure of our outgoing board members and are thrilled to welcome a new team to the fold."
The ASID National Board of Directors serves as the governing authority for the Society and is responsible for advising and assisting ASID leadership, setting policy, and acting as representatives of the Society's 26,000+ membership. Board members share the Society's belief that Design Impacts Lives and assist in advancing the profession and communicating the impact of interior design to enhance the human experience.
The FY2019 ASID National Board of Directors includes: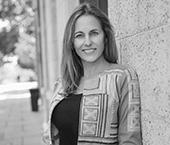 BJ Miller, FASID, CCIM | Chair: BJ Miller founded The Vision Group in 1992 and has used the company as a platform for the delivery of projects and research on environments in healthcare and elder care settings. BJ's ASID involvement includes past ASID National Board member, past ASID Tenessee Chapter president, and she is also active with the Carolinas chapter. She brings an interdisciplinary approach to leadership and a professional perspective that dovetails with the current ASID initiatives. Read More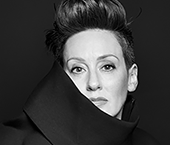 Jennifer Kolstad, ASID, Assoc. AIA | Chair-Elect: Jennifer Kolstad currently serves as director of Interior Architecture for HKS, where she works to elevate design across the firm, bridging architecture and interior design. Jennifer is dedicated to mentoring young designers, with a particular interest in mitigating retention issues for women in design. She was the keynote speaker for SCALE: The ASID National Student Summit in Los Angeles in 2018. Read More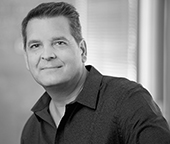 Tim Schelfe, FASID, CAPS | Past Chair: Tim Schelfe is managing partner, co-owner, and director of interior design for JDavis, a multidisciplinary design firm serving the Mid-Atlantic and Southeast regions. Tim currently serves on the advisory panel of Interiors & Sources magazine and serves on the Interior Design Advisory Board for both Meredith College in Raleigh and East Carolina University in Greenville, North Carolina. Read More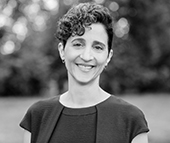 Tamie Glass, ASID, IDEC | Director-at-Large: Tamie Glass is an associate professor and director of the Interior Design Program at The University of Texas at Austin. She is an advocate for human-centered design education across campus and contributes to university-wide initiatives focused on bridging disciplines through design thinking. She will continue to explore design and human behavior as a visiting scholar at UC Berkeley's Center for the Built Environment in the spring of 2019. Read More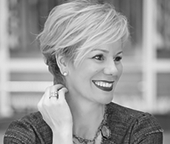 Kerrie Kelly, FASID, NKBA, CAPS | Director-at-Large: Kerrie Kelly founded Kerrie Kelly Design Lab in 1995 in Sacramento, California. Serving both the residential and commercial markets, Kelly is an award winning interior designer, author, and multimedia consultant, helping national brands reach the interior design market. Kelly's ASID involvement includes serving as past president of the ASID California Central/Nevada Chapter, as an ASID National speaker at High Point Market and Dwell on the topic of thriving in place, and as a member of the ASID Aging in Place Council. Read More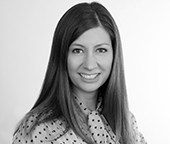 Carolyn Ames Noble, ASID | Director-at-Large: Carolyn Ames Noble is the founder of Ames Design Studio, focusing on specialty interior design, product development, and color marketing services. Carolyn has served in several ASID national and chapter leadership roles with the Emerging Professionals Advisory Council (EPAC), Student Advisory Council, and as Student Representative to the Board. Carolyn is a member of CMG (Color Marketing Group) and a member of the CIDQ writing council. Read More
Jill Pable, Ph.D., FIDEC, ASID, WELL AP | Director-at-Large: Jill Pable is a practicing interior designer who took on the challenge of academia in 2000 and has been a professor at Florida State University since 2005. Pable has been an active member of IDEC, serving as past national president, and her ASID involvement has been with students and focus groups at the national level. Read More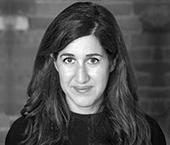 Tanya Paz, ASID, AIA | Director-at-Large: Passionate about design and wellness, Tanya Paz leverages her training in architecture and policy to create beautiful spaces that enhance society. She launched CAMA's West Coast office, marrying these interests with CAMA's mission to empower well-being through design. Tanya has served on the NCARB Think Tank identifying barriers to the diversification of the architecture profession. She was honored as an AIA Equity by Design Thought Leader in 2016, and was a panelist at AIA LA's 2017 Powerful Conference. Read More
Khoi Vo, Allied ASID, LEED AP, IDEC | Director-at-Large (Allied): Since 2009, Khoi Vo has served in Savannah College of Art and Design's Interior Design department. In 2018, DesignIntelligence named Vo as one of the 25 Most Admired Educators in the fields of architecture, interior design, and landscape architecture, recognizing his active educational engagement in the design community and his leadership in innovative interdisciplinary collaboration. In May 2018, Vo was named vice president for SCAD Hong Kong, where he oversees the daily operations of the campus including academic services, student success, admissions, accounting and finance, human resources, marketing and public relations, physical resources, technology services, and institutional effectiveness. Read More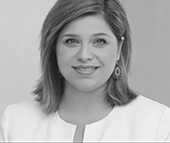 Tony Wyre, ASID, LEED AP, WELL AP, Assoc. AIA | Director-at-Large: Toni Wyre is a commercial interior designer who currently serves as senior associate with Polk Stanley Wilcox Architects, a top 50 architectural firm as ranked by Architecture Magazine. Wyre's ASID involvement includes serving as past president of the South Central Chapter, as ASID CST Chair, as an adviser to the Education Advisory Council, as a CEU speaker, and as a member of the Industry Outlook – Education/Government panel. Read More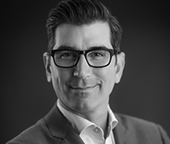 David Kennedy | Industry Partner Representative: David Kennedy currently serves as president of Brown Jordan, the luxury outdoor furniture brand. In his current role, Kennedy leads all contract and residential sales - including branded showrooms and stores - while overseeing customer service, design development, and marketing efforts. Kennedy's ASID involvement has been in working with members locally. He brings a broad perspective of the industry, having experience in both residential and commercial design. Read More