Description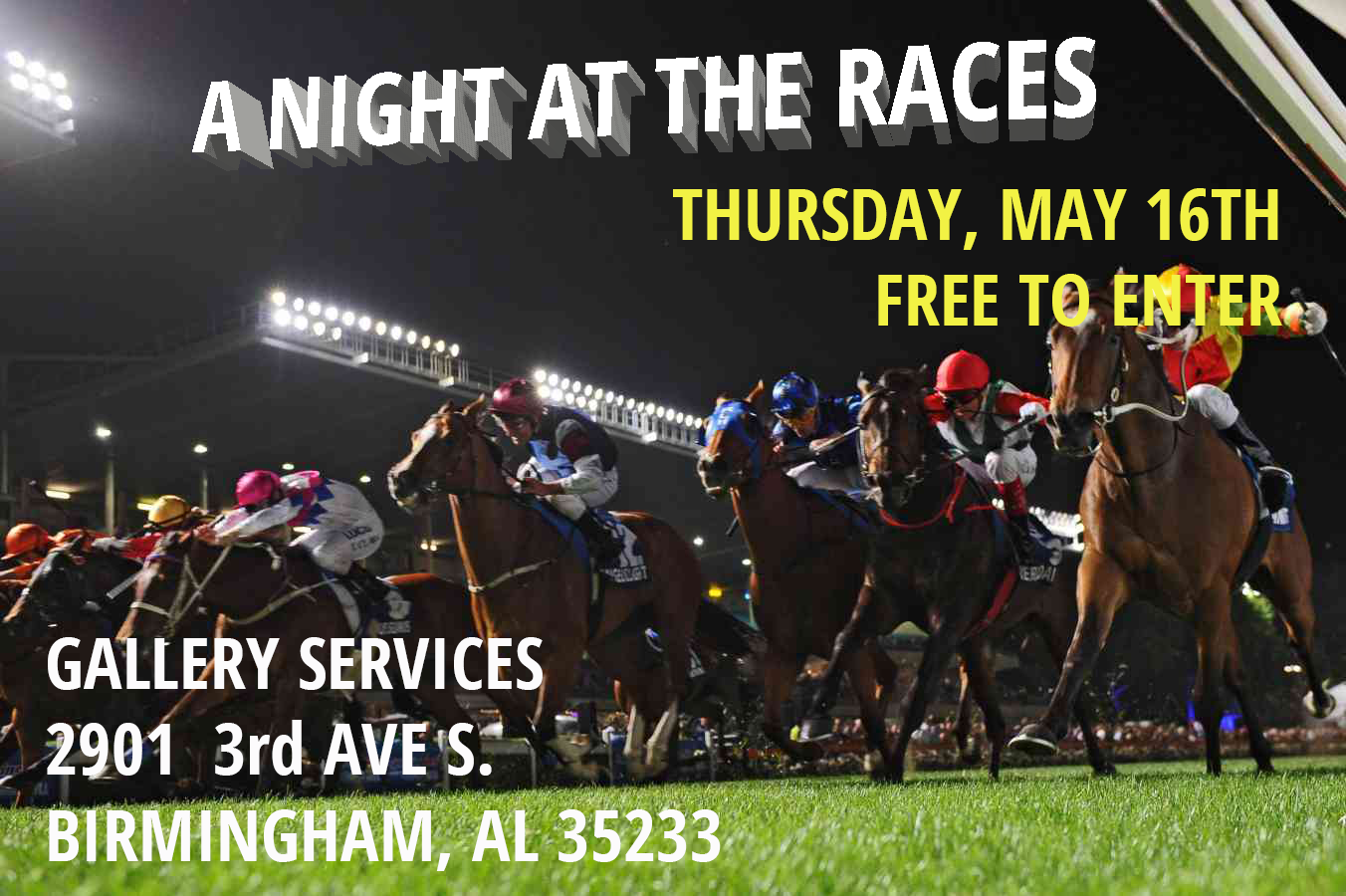 WHAT IS IT?
The format of the event is a series of (taped) horseraces. Guests may purchase "Funny Money" to place bets on individual horses in each race.
Odds are calculated based on the betting on each race. Winnings are paid out to those who bet on the winning horse.
At the end of the evening, those winnings (or real money if you want) can be used to bid on several prize packages. Each package has a value of around $500.
In addition, we will award the "Designer's Cup after the last race. Business cards of ten Designers will be drawn from a bowl and each randomly assigned a horse in the last race.
The Designer whose horse wins will win an all-expense paid trip. Past trips have included NYC and a resort within driving distance. This year's trip is still being planned.
No purchase is required to drop in a business card, but the designer must be present to win. The other nine designers will receive funny money to be used in the auction.
But wait, THERE's MORE!
Free admission
Free food by Tré Luna
Free beer and wine
Free "Signature Drink"
EXTRA!
Supporters and sponsors of the event can also "buy" and name horses. If their horse wins, he or she receives Funny Money. Horses can be purchased here: AIDC Buy a Horse 2019
Funny Money can be purchased at the event or here: AIDC Funny Money 2019 (No refunds)
This is a well-attended event and everyone has a great time. People really get into the horse racing, but even if they don't bet, the social aspects are what's fun.