Description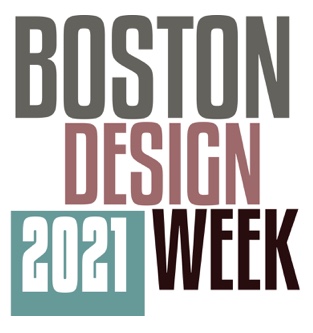 Join ASID New England for an interactive conversation with today's design leaders. We'll feature leaders from throughout New England, representing multiple areas of the interior design community, including design, construction, publishing, and industry partners. In a fast-paced Q&A format, our leaders will address a variety of questions, from design philosophies to trends, and from client partnerships to the evolving interior design industry. And, you'll have the opportunity to submit YOUR design questions during registration.
Thank you to our program sponsor: F.H. Perry Builder.
Click the button at the bottom of this page to register for the event. You'll receive details via email on how to join the live program via Zoom in advance of the program.
---
Our Panelists



Jaci Conry
Boston Design Guide

Bob Ernst
FBN Construction

Bobby Ernst, Jr.
FBN Construction

Tracy Mowschenson,
Allied ASID, IIDA
Tracy Interiors





Ryanne Sanderson, NCIDQ
KnollTextiles
Moderator: Eric Haydel,
Allied ASID
M-Geough and Eric
Haydel Designs
---
Panelist Bios
Jaci Conry
Boston Design Guide
Jaci Conry has been covering design for over 15 years. Her articles have appeared in national publications including The New York Times, The Wall Street Journal, Domino and Dwell. She has worked as an editor at several New England-based publications and is currently the editorial director of Boston Design Guide. A frequent panel moderator and speaker about design-related topics, her most recent book, New England Modern, was published by Gibbs Smith in 2020. Her next book, At Home on the Water, will be released in Spring 2022.

Bob Ernst
FBN Construction
Personally, Bob has won both Builder of the Year and Remodeler of the Year from the Builders and Remodelers Association of Greater Boston (BRAGB); been honored at an American Society of Interior Designers (ASID) gala for his contributions to the association; won a community service award from the International Furnishings and Design Association; earned a President's Citation from the ASID President; and served on the board for many years and then as president of the BRAGB for 2 years, 2015-2016. Bob was named Design Industry Mentor of The Year in 2018 by Design New England Magazine.
After entering the construction industry as a carpenter in the early 1980s, Bob quickly rose through the ranks and ultimately founded BEEM Construction in 1987 and then merged his company and became the head of the growing FBN team in 1995. FBN has grown to become one of the preeminent General Contractors in the Greater Boston Area, specializing in custom, luxury building, and remodeling.
He enjoys FBN's fun, collaborative atmosphere and heading a team that is incredibly easy-going about pretty much everything except customer service. Bob tries to ensure that every client trusts that he and his team always have their best interests at heart. The best part of his job is proving daily that nice guys don't always finish last. Bob is happiest spending time with his wife Sylvia and his family, daughter Jess and son Bobby. An avid golfer and beach and water lover, he makes sure to get his fair share of that in every year as well.

Bobby Ernst, Jr.
FBN Construction
Bobby began his time at FBN in Middle School, working summers as a Laborer and Carpenter throughout high school and college. He worked on a variety of projects ranging from custom homes in the suburbs to remodels of high-end downtown condos. After graduating from Salve Regina University as a 2-year Soccer Captain and with a degree in Business Management, he returned to FBN to work in Project Management. After a couple of years back with FBN, Bobby decided he wanted to expand his horizons in the construction world and moved out to San Diego to work with Suffolk Construction. In San Diego, Bobby worked as an Assistant Project Manager on a 23-story luxury apartment complex and a 5-star beach resort. After 4 years in San Diego, Bobby returned home to Boston and stepped into his current role as a Custom Client Service Manager.
In his day-to-day, he provides personalized customer service to both new and existing clients to help them complete their dream projects. He loves turning clients' visions into reality and forging meaningful relationships with everyone he works with, from his colleagues to his clients. He believes in honesty and transparency, which is why he believes FBN is a standout company—their transparency, attention to detail, and commitment to communication adds up to a business that truly looks out for their clients' best interests. When he's not working, Bobby can be found cheering on his favorite teams—the Celtics, Patriots, Red Sox, and Bruins—playing basketball and soccer, or spending time with friends and family.

Tracy Mowschenson, Allied ASID, IIDA
Tracy Interiors
For over ten years, award-winning designer Tracy Mowschenson has been creating interior spaces that stand the test of time. With an educational background in art history and extensive travel throughout the world, Tracy's commitment to classical design and attention to scale, proportion, and detail are consistent throughout her work.
She has a unique ability to deliver thoughtful design by using classical principles, with an innovative and modern twist that is often refreshingly unexpected. Tracy views each interior design project as an opportunity to harmonize with the architectural space, while representing the unique personalities of her clients.

Ryanne Sanderson, NCIDQ
KnollTextiles
Ryanne Sanderson has been influencing the design field for more than 10 years as a certified interior designer, Adjunct Faculty at Wentworth Institute of Technology, and most recently as a Sales Representative for KnollTextiles. She believes that interior design is a personal and meaningful way to enrich peoples' lives. Prior to Knoll, Ryanne worked at Payette Associates, focusing on Higher Education and Healthcare, and at Spagnolo Gisness and Associates (SGA) designing for Higher Education and Corporate Workplaces. Ryanne's true passion is mentoring women and young professionals in interior design: she has served on the Board of Directors for IIDA New England Chapter as VP of Student Membership, and recently held a co-chair position for the IIDA New England Emerging Leaders program for the past three years. She is a proud and engaged alumni of Wentworth Institute of Technology and serves on their Industry Professional Advisory Council. She lives in Greater Boston with her family. For fun, she enjoys crafting, getting outdoors, and sketch comedy.

Moderator: Eric Haydel, Allied ASID
M-Geough and Eric Haydel Designs
Named a 2019 High Point Market Authority Style Spotter, Eric Haydel's dedication to the design profession and creative process has earned him recognition throughout the industry. A native of Louisiana, Eric marries Southern charm with New England sensibilities to develop intriguing and distinctive design solutions. Eric ventured into product development in 2017, introducing The Carnival Rug collection in collaboration with Dover Rug & Home. This year he is expanding his collection with the launch of a Natural Woven line.
Eric Haydel Showroom, located in Boston Design Center, houses Eric's upholstery collection and The Club Collection, a textile collection in partnership with LebaTex. Eric was named to ASID's Ones to Watch list in 2017, earned his post-graduate degree in Interior Architecture from Boston Architectural College, and serves on the Board for Friends of Fort Point Channel.