Description
Come join the Old Boise 6th & Main Block Party on June 1st, 2017 from 5pm-10pm. Enjoy live music featuring Jac Sound, Boise Rockeoke and David Henry along with food, drink, wine tasting, pizza, raffles, kid's activities and bag toss. There is fun for everyone!
The first 10 ASID members who attend the event will be given a RAM Restaurant and Brewery card with discount specials to use later. See Linda Zaccheo, our current Professional Development Director, or Abbi Johnson, our oncoming Financial Director, to meet a few of the Board Members and get your card!
Please remember to RSVP if you plan on attending - See below!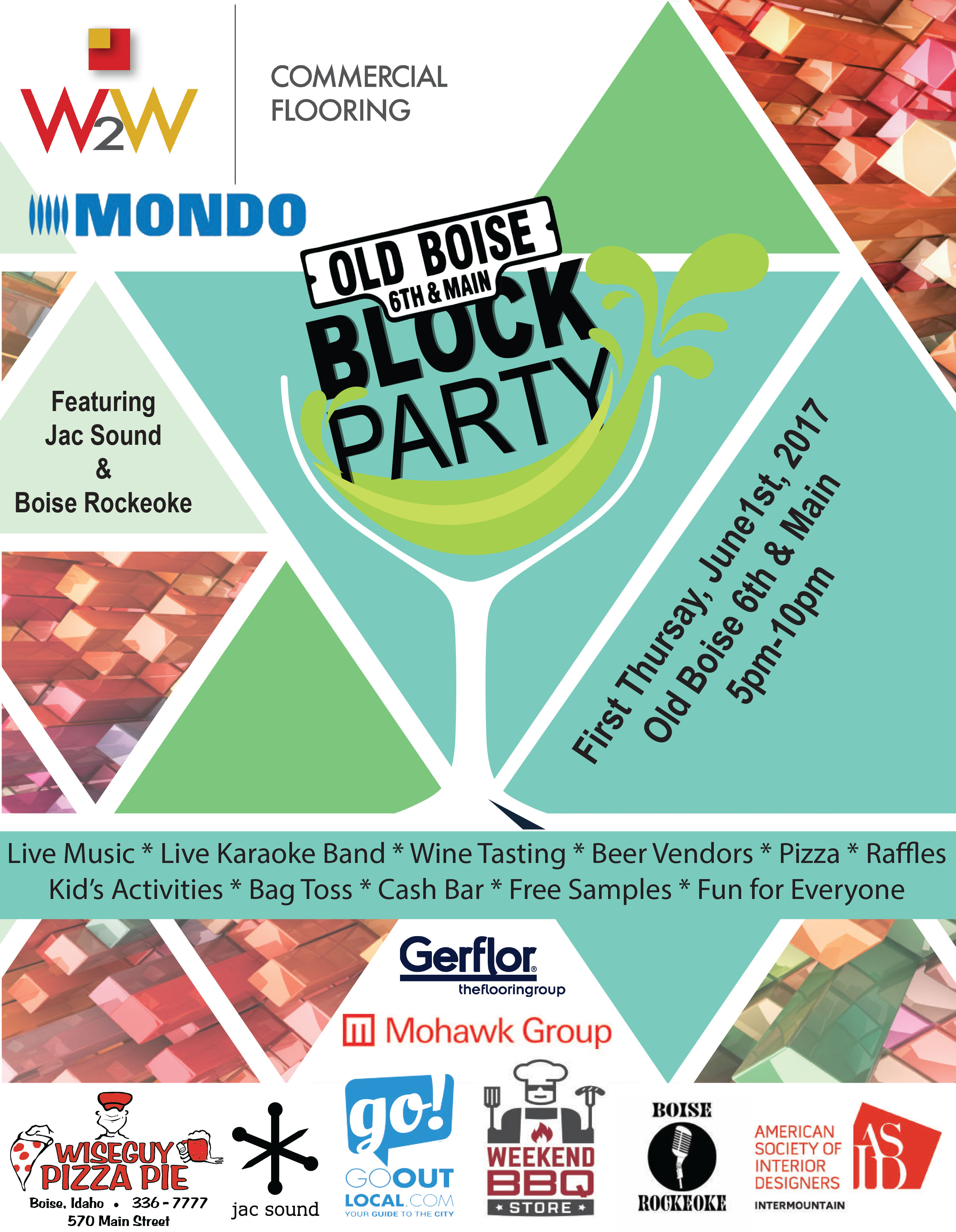 WHEN: June 1st, 2017
WHERE: Old Boise 6th & Main
TIME: 5:00 p.m. - 7:00 p.m.
WHO: ASID members, non-ASID members, and students are welcome!
RSVP: on Facebook: https://www.facebook.com/events/281239722327577/, or by contacting Erica Becker: 208.384.0423 or erica@w2wcommercial.com.