Description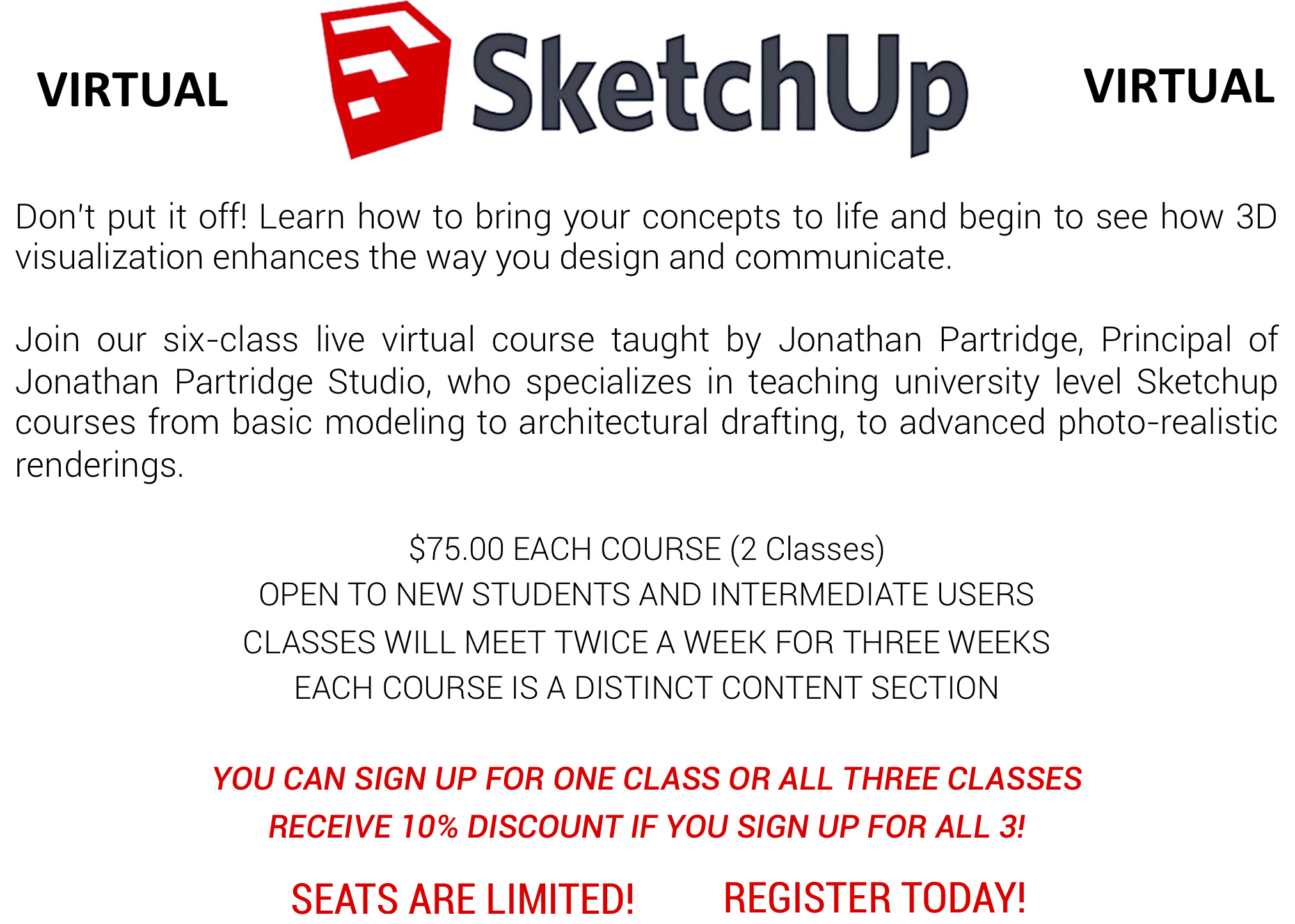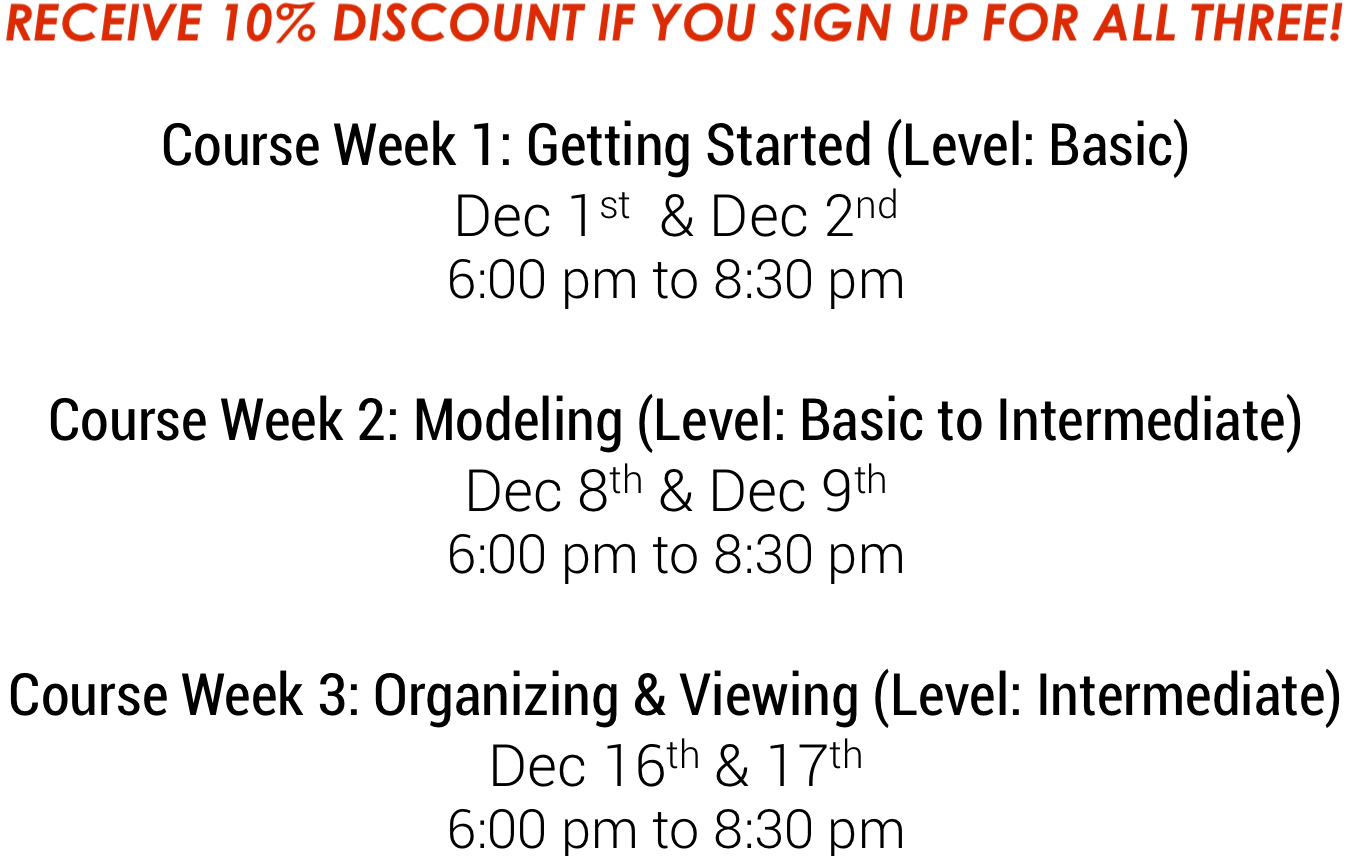 SKETCHUP COURSE REQUIREMENTS
Sketchup Make (the free version) is recommended for this course.
Students will need to download prior to attending the course via www.sketchup.com
RECOMMENDED TEXTBOOK
Sketchup for Interior Design - 3D Visualizing, Designing and Space Planning
(Lydia Cline) - ISBN 978-1118627693
REQUIRED HARDWARE
Mouse with Trackball, Rollerball, or an Apple Magic Mouse
Recommended Additional Hardware, in addition to a Mouse with a
Trackball SpaceMouse from: https://3dconnexion.com/us/product/spacemouse-wireless/
A ZOOM account is required to join the virtual class.
Please make sure you are able to access ZOOM prior to the start of class.