Business conditions at interior design firms appear to have begun the year on a downward trend. Improvement may be forthcoming, however, as firms registered an increase in new projects. The ASID Interior Design Billings Index dropped for the second consecutive month, dipping three points in January to a score of 45.5 points. This score indicates a continued decline in demand for design services (any score above 50 points indicates an increase in billings). Meanwhile, the new projects inquiry score for January was 53.8 points, up from 49.4 points in December. The panelist outlook for the next six months remains positive, but cautious, as evidenced by the six-month expectations index score of 51.7, remaining unchanged from December.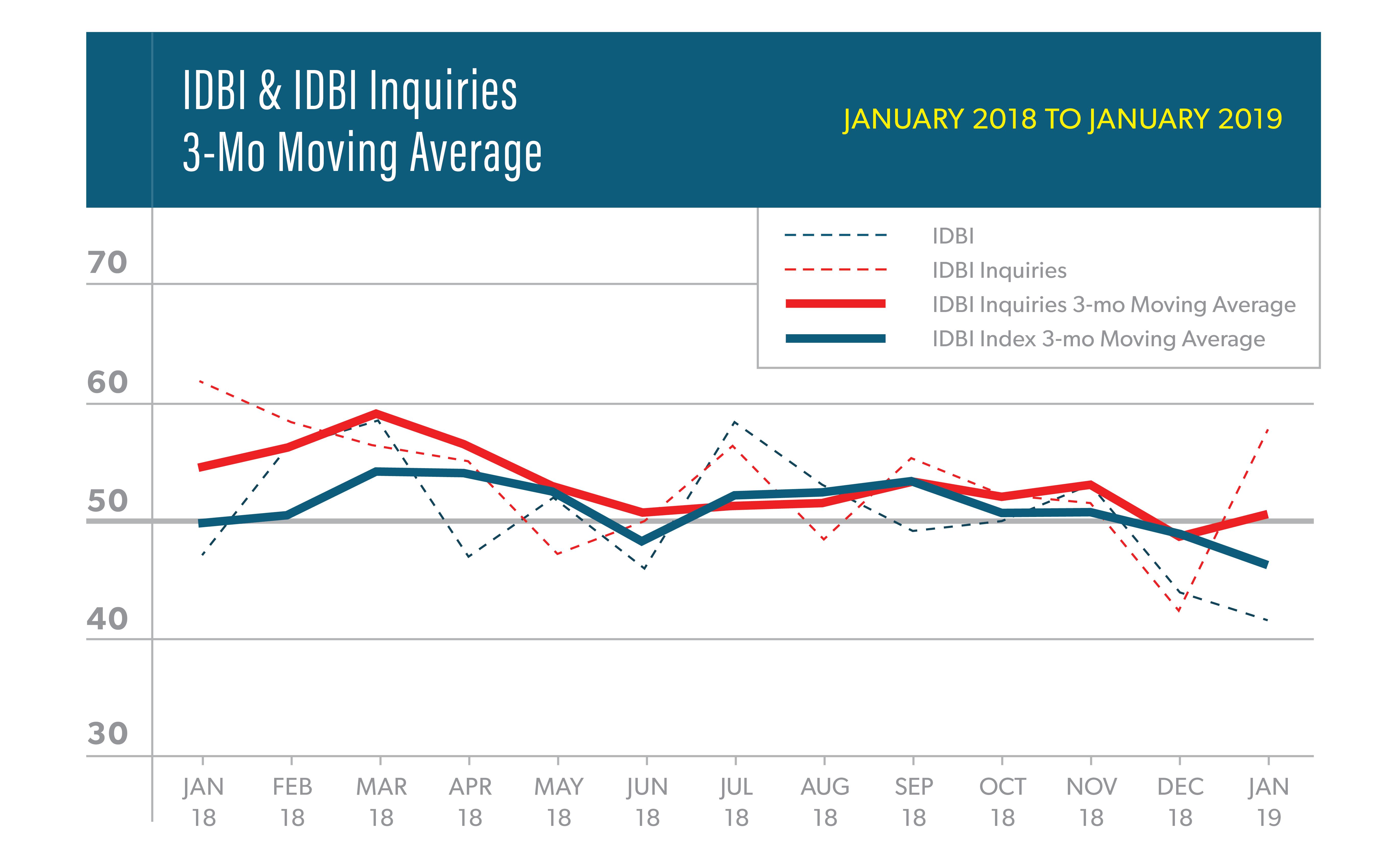 There has been elevated volatility in billings since the middle of 2018, reflected in erratic regional scores. The billings index score for Midwest firms dropped 23 points from December to January after it had rebounded 15 points from November to December. Northeast firms were in expansionary territory in January with a score of 50.2, an increase of two points from December, but nine points lower than November's score. Design firms in the South posted a score of 47.3 in January, expanding the trend of below 50 scores they have experienced since September. West region firms have also shown a rocky performance over the last several months and in January, decreased by five points from scores of 51.6 and 51.5 in December and November.
January's special question asked our survey panelists, "By what percent is your pay likely to increase this year?" Forty-nine percent of respondents indicated they would see a pay raise over the coming year. None foresaw a decline in pay, while 51 percent felt their pay would remain unchanged.