The Interior Design Billings Index (IDBI) advanced further in March after its strong rebound in February. Firms reported continued gains in revenues for the month as the IDBI score increased from 56.3 to 58.5. The March index was above its three-month moving average of 54.0, indicating ongoing momentum and positive business conditions. Meanwhile, the ASID business inquiries index, which tracks potential work, shifted down from a score of 58.5 in February to a reading of 56.3 for March.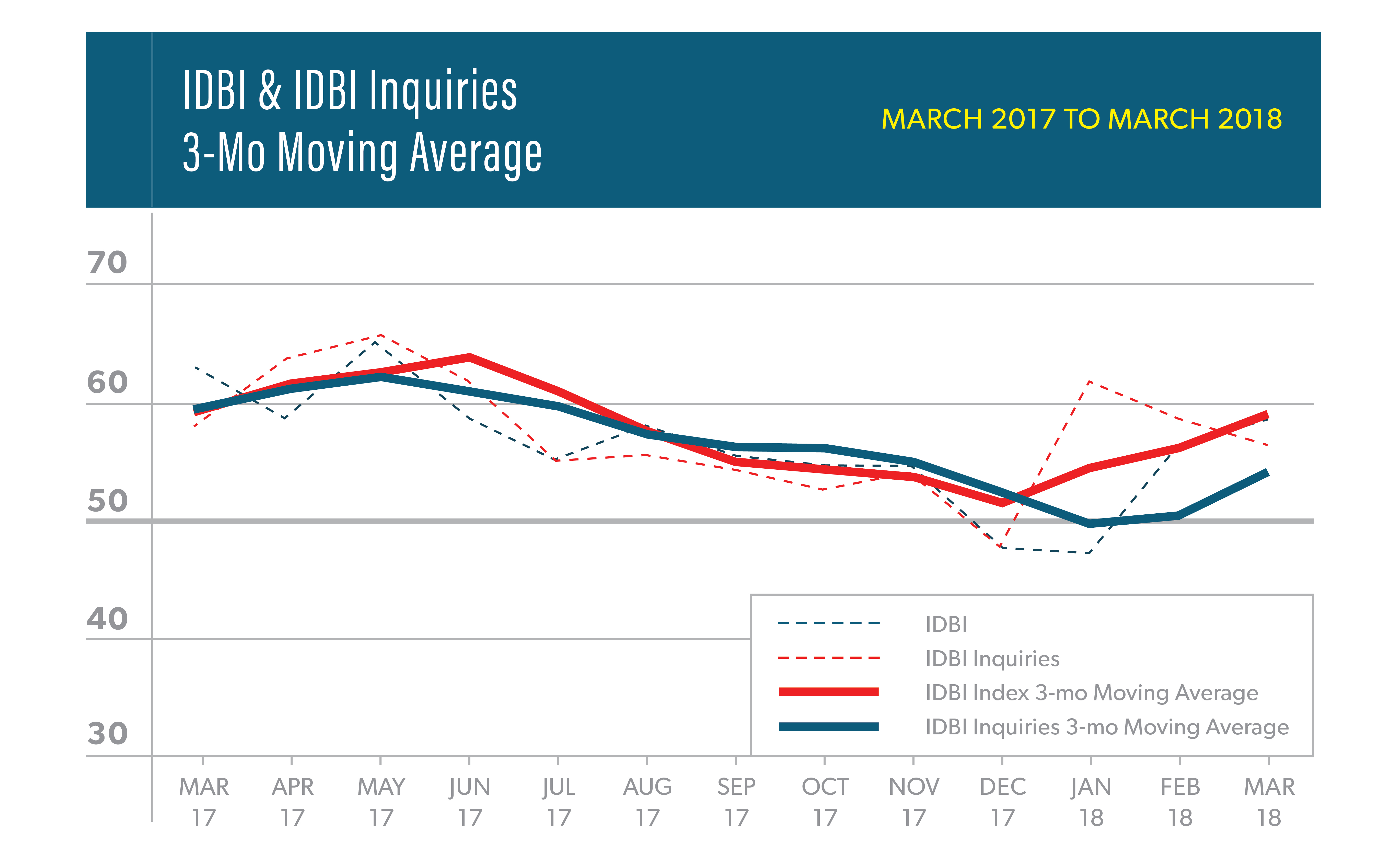 The Midwest region registered an IDBI score of 60.0; the South 62.5; and the West 61.1. The Northeast region was the only one to report an IDBI score below 50 (46.4). The unusually cold and wintry weather in March may partially explain the lower reading.
The outlook for design firms remains very positive, as measured by this month's survey. The six-month index jumped to a score of 62.7 in March from a score of 56.3 in February. All in all, current business conditions at design firms appear solid and the outlook remains optimistic. Interestingly, March's improved outlook is consistent with other consumer confidence measures.
This month, we asked our survey panelists about recent investments in their operations, and if the new tax legislation entered into their decision. Investments included new staffing, offices, automobiles, printers (high speed), computers and software, and marketing. Of the survey respondents, 40 percent made investments in their businesses. Ten percent made what they considered to be substantial investments, indicating a belief in the future of their business. The new tax legislation passed in December 2017 may have had a positive impact on investment levels; of the firms making investments in their business, 18 percent did so due to the new tax legislation.