ASID Billings and Future Work Indicators Continue to Improve
Business conditions at interior design firms remained positive in November, but panelists did not report the same optimism shown in the previous month as the pace of billings and inquiries fell off from their 2020 highs. The Interior Design Billings Index (IDBI) score of 50.2 for November had dropped 4.9 index points from 55.1 in October (any score above 50 represents expansion and below 50 represents contraction). The inquiry index, an indicator of future work, also dipped and fell 7.8 index points to 49.6 from 56.4 in October, slipping into contractionary territory (below 50) for the first time since April 2020. Reflecting the downshift in trends, the three-month moving average of the IDBI index was 52.5 (fell about one point from October) and the three-month moving average of the new projects inquiry index recorded a score of 52.7 (fell about three points from October). However, looking forward into 2021, panelists foresee business conditions gaining strength as the six-month outlook index improved from 56.7 to 62.5.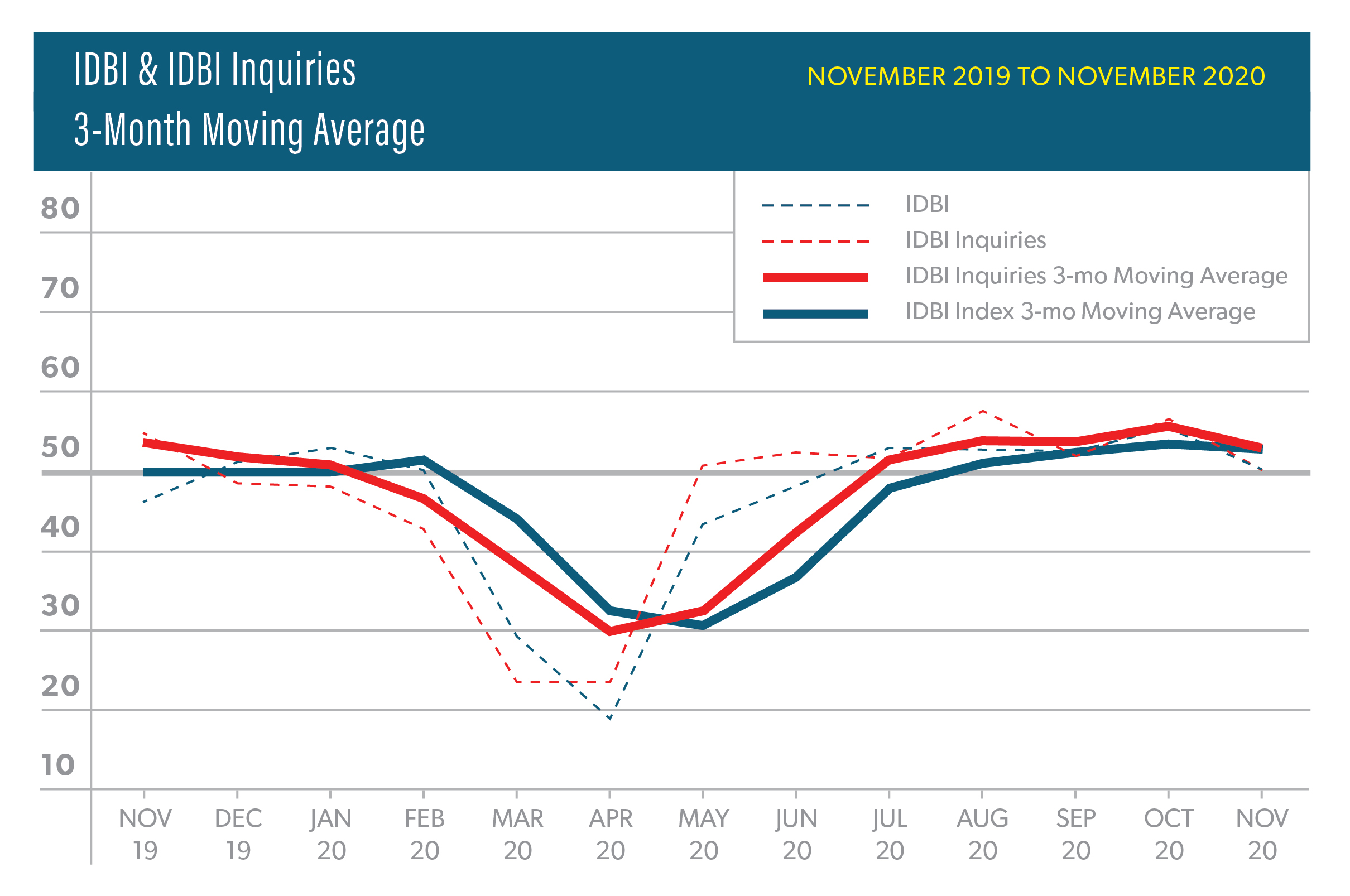 Despite the downshift in the overall numbers, the impact at the regional level was mixed. Reported as three-month moving averages, two of the regions' billings index (Midwest and South) fell off by less than one index point, but still maintained a positive reading. The other two regions still posted scores below 50, but the Northeast is approaching growth territory while the fourth (West) remained the lowest rated region for the third consecutive month. The regional scores for November are the Midwest (52.9), South (60.6), Northeast (49.7), and West (46.1).