ASID Billings and Future Work Indicators Continue to Improve

Encouraging signs are evident for the interior design industry as reported in this month's survey. The October Interior Design Billings Index (IDBI), produced by ASID, moved up three index points to 55.4 and the inquiry index rose nearly five index points to 57.5 over September's scores (any score above 50 represents expansion and below 50 represents contraction). Reflecting this positive trend, the three-month moving average of the IDBI index was 53.5 and the three-month moving average of the new projects inquiry index recorded a 55.9. This positive momentum was also matched in the panelist's 6-month outlook ratcheting up the expectation index to 56.7.
Reported as three-month moving averages, two regions moved further into an expansionary mode while two remained in contractionary territory for September. Firms in the Midwest and the South indicate positive business conditions with index readings of 53.4 and 61.6, respectively, while firms in the Northeast (47.2) and West (46.1) remain in a contractionary environment.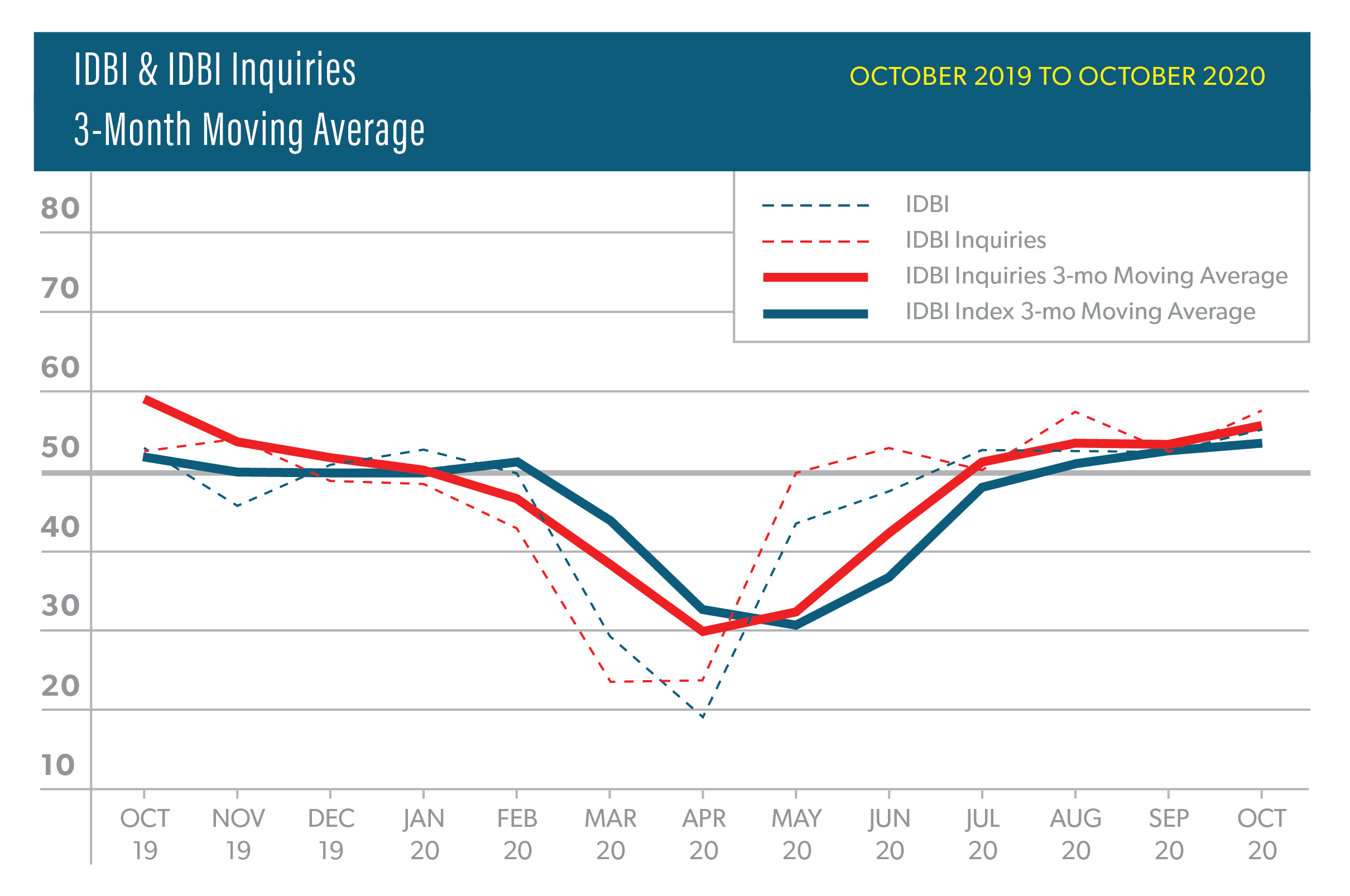 ASID has been monitoring closely the industry developments with respect to the coronavirus (COVID-19) pandemic by asking panelists about their level of concern related to the impact of COVID-19 on their business and revenues. Similar to last month, nearly all panelists (91 percent) say they have at least some concern or anxiety about the impact of COVID-19 might have on their business with 17 percent of panelists indicating a high level of concern (1= no concern to 5= high concern).The percent of interior designers that believe COVID-19 will have a negative impact upon next month's billings held constant at 61 percent (62 percent in September) while 31 percent feel that COVID will have a positive impact (32 percent in September).