Business conditions for interior design firms remained steady in September as the Interior Design Billings Index (IDBI) recorded a score of 52.7 (any score above 50 signifies expansion and below 50 signifies contraction). The three-month moving average was also steady at 51.6 in September. Although the new projects inquiry index was at 54.4, down from a reading of 72.5 the previous month, its three-month moving average stayed unchanged at 58.5. Compared to 2018, industry performance is slightly ahead of where it was in September 2018. However, optimism about the future reverted in September with the six-month expectations index shifting down from a score of 53.9 in August, to a score of 46.2 in September.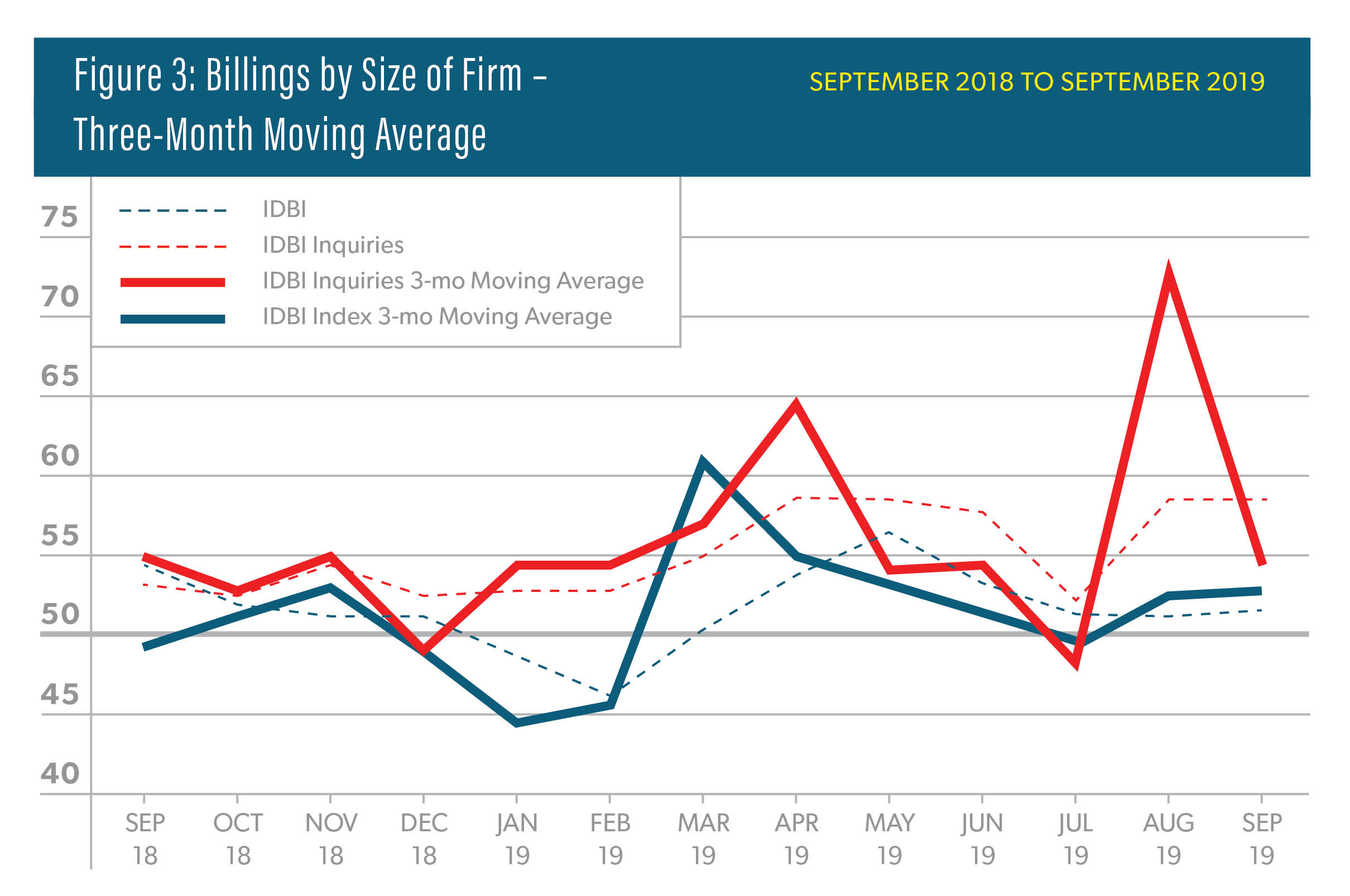 Similar to the August report, panelists from firms in the Midwest, Northeast, and West indicated positive business conditions, while firms in the South reported a more difficult environment (Midwest: 60.0; Northeast: 52.1; West: 56.8; South: 45.5).
This month's special questions asked our survey panelists about their actual project costs compared to their proposed budgets over the last 12 months. Forty-four percent have actual costs that are higher than the proposed budget, while only three percent of interior design projects come in below budget. Higher than anticipated material costs were mentioned by 40 percent of those firms who said costs ran over budget; of that 40 percent, multiple respondents mention tariffs when asked to explain further. Nearly 30 percent of respondents indicated that labor costs were the main culprit and stated that the lack of qualified labor resulted in longer, more costly projects.