ASID Announces 2020 College of Fellows Inductees
Inductees to be Honored at The WELL Conference – The Fellows and Ones to Watch Luncheon
Each year, the American Society of Interior Designers (ASID) bestows the title of Fellow and Honorary Fellow to individuals who demonstrate outstanding service and contributions to the Society, the profession, and the interior design industry. The Society's highest honor, Fellowship is awarded to ASID members who have made distinguished contributions to their profession, have engaged with the ASID community locally and nationally, and have made a notable impact on the design industry at large. Honorary Fellowship recognizes those who are not interior designers but have made significant contributions to the profession through their careers and their commitment to ASID and to the interior design industry.
The 2020 College of Fellows inductees are: (Fellow)Rose Mary Botti-Salitsky, Ph.D., ASID, NCIDQ (program coordinator and faculty), University of Massachusetts Dartmouth), Benjamin Huntington, ASID, NCIDQ, NYS CID, (owner, Veritate Design LLC),(Honorary Fellow) AJ Paron-Wildes, Allied ASID, WELL AP, LEED AP ID+C (national director, Design Public Group).
"Fellowship is the highest achievement by ASID awarded to those in the design community who've shown consistent and selfless contributions to the profession. Education, wellness design and legislation are hallmarks of the Society and these designers and educators excel in each category. We look forward to their contributions in the future, especially becoming mentors to our aspiring designers," said Patrick Schmidt, FASID, chair, ASID College of Fellows.
Fellowship is awarded to fewer than 1% of all ASID members. Fellowship and Honorary Fellowship may be granted to professionals who have shown distinction in fulfilling the criteria established by the ASID College of Fellows. This distinction includes achievements in categories such as excellence and leadership through an exemplary body of interior design work, advancing the profession of interior design as an educator, trainer, and/or design business knowledge leader, or improving living, working and environmental standards through advocacy of interior design or work in interior design. Nominees must be current ASID professional members with active membership for the past 10 years, embody the highest level of ethical conduct and professionalism and exhibit consistent and demonstrative leadership.
The 2020 Fellowship recipients are: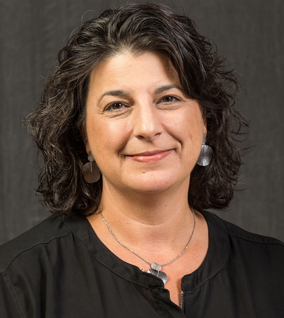 FELLOW
Rose Mary Botti-Salitsky, Ph.D., ASID, NCIDQ
Program Coordinator and Faculty: University of Massachusetts Dartmouth
Dr. Rose Mary Botti-Salitsky has worked in the interior design field for more than 30 years as an academic, design professional, author and advocate. She was at the forefront of the effort to recognize interior design as a profession in Massachusetts and across the country advocating that interior designers should be registered alongside their architectural and engineering brethren. Rose Mary served as the president of the Massachusetts Interior Design Coalition (MIDC) from 2005-2010, its Director of Legislative Affairs from 2011-2015, and currently the Director of Government Affairs ASID NE. In 2018, she was one of eight subject matter experts representing the U.S. and Canada who updated the definition of Interior Design for NCIDQ. She is the author of Programming & Research: Skills and Techniques for Interior Design. Rose Mary was a tenured Professor and Department Chair for the Interior Architecture + Design programs at Mount Ida College from 1991 to its closure in 2018. After the college's abrupt closure, she worked to relocate the students and faculty to the University of Massachusetts Dartmouth. Launching the only CIDA and NASAD accredited public program in New England. Rose Mary has spent her career expanding opportunities to underrepresented individuals by promoting an affordable and accessible education that will contribute to expanding diversity in the design profession.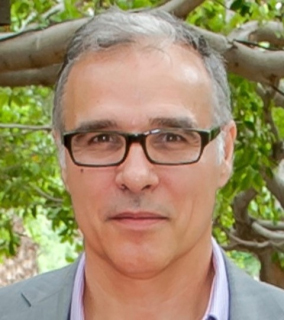 FELLOW
Benjamin Huntington, ASID, NCIDQ, NYS CID
Owner, Veritate Design LLC
For 40 years, Benjamin Huntington has worked on a wide variety of design projects ranging from Hamptons houses, ski chateaus, brownstones, Manhattan apartments, offices, an art gallery, several country houses and a full renovation of a large Victorian house in Scotland . After nine years with a London-based architectural firm, Benjamin moved to New York, founded his design studio, and joined ASID. In 2002, Benjamin passed the NCIDQ and became a New York State Certified interior designer, as well as a professional member of ASID. Benjamin has also trained with some of the great Western Feng Shui masters and has achieved Feng Shui Master status. Benjamin has served as an ASID NY Metro Chapter board member and president; as an Interior Designers for Legislation in NY president; as chair of the ASID National GPAC Committee; and is currently the ASID NY Metro Chapter president-elect. In 2018, Benjamin received the ASID National Honors Medalist Award.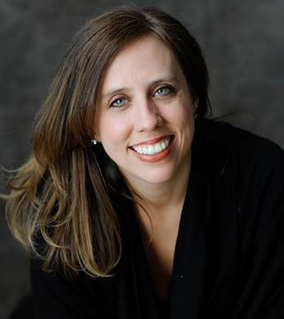 Honorary FELLOW
AJ Paron-Wildes, Allied ASID, WELL AP, LEED AP ID+C
National Director, Design Public Group
AJ Paron-Wildes has acquired significant experience working in the design/build industry. She has created and led a multi-million dollar award-winning design/build firm, developed national programs for ASID, developed and funded design research programs for the University of Minnesota and pioneered various charitable programs. She and her work are featured in many television segments on HGTV, PBS and Bob Vila. AJ helps clients look to the future when designing their spaces and facilities. She specializes in design implementation and collaboration, environmental initiatives/LEED, WELL certification and change management. AJ has also been a design consultant for interiors in healthcare and education, specifically dealing with autism. From school settings and therapy environments to her most noted work on the building for the MIND Institute in Sacramento, California AJ has used her skills as a designer and blended them with her experience of raising a son with autism. More than 30 publications have published her projects or articles, including Forbes and Harvard Business Review. She has served as a design judge for several design professional organizations. These efforts have not gone overlooked, as AJ has been honored with accolades from numerous organizations, including NKBA, NARI, Chrysalis Awards, Professional Remodeler magazine, Remodeling magazine, USGBC and ASID. Professionally, AJ is serving the design industry as the national director for Design Public Group, a technology contract furnishings platform.