Be Original Americas Announces 2019 Student Design Fellowship
Winning Students Will Visit Industry Leading Companies in Eight Cities across the United States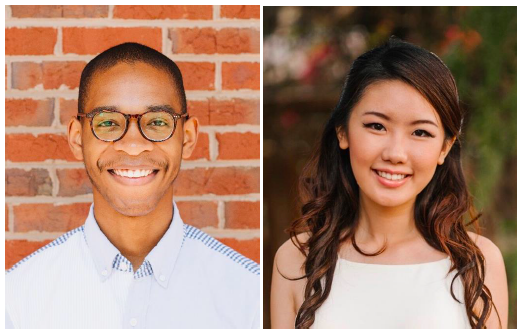 Be Original Americas, the nonprofit organization dedicated to supporting original design, has selected two students, Nino Chambers and Claire Lin, as the 2019 Design Fellows. Chambers, a student at Tuskegee University, will graduate in 2022 with a major in Architecture. He is passionate about sustainability and furniture design and believes inclusivity and education are vital to the future of original design. Lin, a student at Brown University, will graduate in 2021 with a major in Architecture and Engineering. She is interested in the role of design within architecture/planning, entrepreneurship, and the digital sphere. The ASID magazine, i+D, is a media sponsor for the program.
The 4th Annual Be Original Americas Student Design Fellowship is an immersive 5-week program that will run from June 17 – July 22, 2019, providing the student fellows with in-the-field experience through visits to industry leading companies. The fellows will visit Be Original Americas member companies in eight cities across six states.
The 2019 program sees the addition of Midwestern firms including Blu Dot and Hennepin Made in Minneapolis, in addition to Herman Miller, in Zeeland, MI. In the North East, the fellows will visit NYC-based companies, Carnegie and Flavor Paper, and will travel to Design Within Reach in Stanford, CT, Niche Modern in Beacon, NY, and Emeco in Hanover, PA. In the South East, the fellows will visit Bernhardt Design in Lenoir, NC. The students will also visit architecture and design member firms including Gensler, Rottet Studio, TPG Architecture and others.
Through the fellowship, Chambers and Lin will have comprehensive and diverse exposure to the design industry. By visiting showrooms, manufacturing facilities, and headquarters of member companies and speaking with design professionals, the fellows will learn about the creation of original design from start to finish. The program will focus on themes such as research & development, manufacturing, and marketing and will culminate in a presentation to the Be Original Americas Board, with the fellows sharing their experiences and thoughts on design authenticity.
"The visits to countless design companies and conversations I had with industry professionals helped me develop a new perspective on the importance of design and originality. The fellowship reached beyond my design education by giving me hands-on experiences that I could not have gotten otherwise." Says 2017 Fellow, Irene Lee, about the program.
Past Be Original Americas fellowship programs have successfully helped launch the careers of previous fellows, who have now entered the workforce. Sarah Ahart graduated from Virginia Tech in 2017 and is currently working at 42 Design Fab Studio as an exhibition designer. Karina Campos, a 2017 graduate from Syracuse University, is employed by IBM as a User Researcher. Irene Lee graduated from Cornell University in 2018 and is working at Deloitte as a Business Analyst. Set to graduate in 2019 are Tom Groom from the University of Illinois at Chicago, Defne Kansu from Virginia Tech, and Janell Leung from California Polytechnic State University-San Luis Obispo. The fellowship continues to foster diversity within the design industry with past and current fellows representing a range of cultural, ethnic, and gender backgrounds that bring a unique viewpoint to the industry and the future of design.
About Be Original Americas
Be Original Americas is a nonprofit organization that is committed to initiating discussion on the importance and value of preserving original design across the Americas, through informational, educational and influential marketing initiatives and other efforts to promote this critical issue.
Be Original Americas charter members – including Alessi, Bernhardt Design, Design Within Reach, Emeco, Flos, Fritz Hansen, Herman Miller®, Kartell, Ligne Roset, Poltrona Frau Group and Vitra, and new board members, Gensler and Rich Brilliant Willing – believe that the value of authenticity cannot be underestimated or taken for granted in the marketplace. Through an aggressive program of panel discussions and CEU courses, the movement campaigns to establish a set of industry standards that encourages public and professionals, along with our media partners, to fully support creativity and authenticity, to invest in the future of design, to incentivize innovation, and to give back to the industry and the people it serves. Learn more.