High Point Keynote Series to Include SCAD President, Scott Brothers, and Hicks Siblings for Fall Market 2017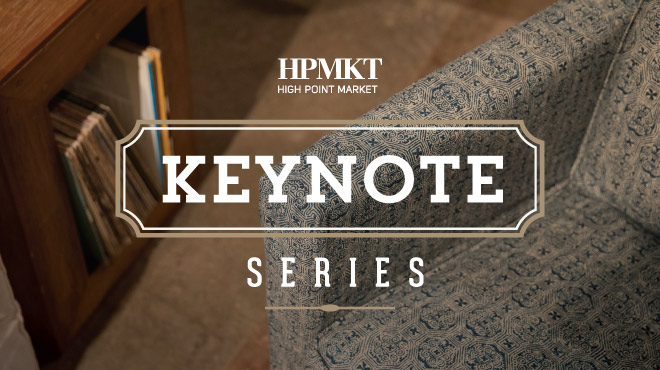 The High Point Market Authority announces its Keynote Series for Fall Market, October 14 – 18, 2017. This educational series will bring three keynote sessions to High Point Market, each featuring industry celebrities who will share their insights and business-building advice. Teaming up with multiple partners for the series, these sessions seek to enhance a buyer's Market experience with timely, relevant and forward-thinking topics.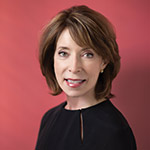 Partnering with the American Society of Interior Designers (ASID), the first Keynote Series session will also be the kick-off to the popular Design Viewpoints Series and will feature the president and founder of Savannah College of Art and Design (SCAD), Paula Wallace. Wallace will tell the story of SCAD's award-winning built environment, illuminating the university's rise as the world's preeminent art and design university through the impressive and endlessly unique preservation and design projects undertaken across its global campuses. This session will offer 0.1 IDCEC-approved CEU continuing education credits for designers who attend and will take place on Saturday, October 14, at 12 p.m. A complimentary boxed lunch will also be provided.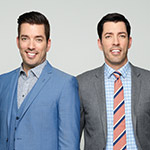 The second session will also occur on the opening day of Fall Market, Saturday, October 14, and will feature the wildly popular founders of Scott Living and HGTV stars Drew and Jonathan Scott. Entrepreneurs, TV personalities and NY Times Best-Selling authors, the Scott Brothers will discuss the critical connection between building a global brand while never losing focus on the details. From the launch of their first business at age 7 to the creation of their five top-rated television shows and even the development of their massive Scott Living home goods program, hear directly from the brothers on how their passion for details has been a common thread between all of their personal and professional achievements. The session will begin at 3 p.m., with doors opening at 2:30 p.m. and a book signing to immediately follow. Sponsored by Scott Living.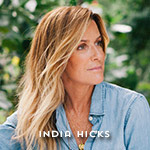 The Keynote Series will culminate with the exploration of legendary decorator David Hicks' design legacy as witnessed by none other than son and daughter, Ashley and India Hicks. For the first time together on stage, Ashley and India will share stories of growing up in the impeccably designed world of their father at home in Oxfordshire, why his trademark use of geometric pattern and color forever changed the English drawing room, and how each has reinterpreted this design legacy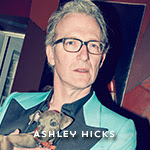 through their own unique entrepreneurial vision. Sharp, witty, irreverent, and a bit tricky, the siblings will share insight into the creative force of David Hicks as never heard before. This session will take place on Sunday, October 15, at 2:00 p.m., with a book signing to immediately follow. Doors will open at
1:30pm.
"This Keynote Series line-up offers an immense value for market attendees," commented Tom Conley, president, and CEO of the High Point Market Authority. "It has star power, speakers with decades of experience to share and topics that will inspire, encourage and educate each and every person that attends. We are incredibly excited to host these speakers and share these engaging sessions featuring relevant experts with the home furnishings industry."
All sessions will take place at the High Point Theatre, located in the Transportation Terminal and are open to all market attendees with a valid Fall Market pass. Information about the Keynote Series can also be found at
http://www.highpointmarket.org/event/keynote-series
.
About the High Point Market Authority
The High Point Market Authority, www.highpointmarket.org, is the official sponsor and organizer of the High Point Market in High Point, N.C. Featuring an extensive selection of exhibitors spanning every category, style, and price point, and attracting tens of thousands of visitors from more than 100 countries twice each year, the High Point Market is the driving force of the home furnishings industry. Find the High Point Market anywhere online, and follow on social media using the hashtag #hpmkt.
About Scott Living
Multi-faceted entrepreneurs, authors and twin television personalities, Jonathan and Drew Scott are cofounders of Scott Living, a designer collection of indoor and outdoor furniture, décor and bedding available at a variety of North American retailers including QVC, Costco.com and Lowe's. The Scott brothers are hosts of multiple top-rated HGTV series including the Emmy-nominated Property Brothers, Brother vs. Brother and Property Brothers at Home. Their shows are enjoyed by millions of viewers in over 150 countries and their first book, Dream Home was a New York Times and Wall Street Journal best seller. Their second book, It Takes Two: Our Story, will be released on September 5. For more information about Scott Living, please visit
scottlivinghome.com
.
About the American Society of Interior Designers
The American Society of Interior Designers believes that design transforms lives. ASID serves the full range of the interior design profession and practice through the Society's programs, networks, and advocacy. We thrive on the strength of cross-functional and interdisciplinary relationships among designers of all specialties, including workplace, healthcare, retail and hospitality, education, institutional, and residential. We lead interior designers in shared conversations around topics that matter: from evidence-based and humancentric design to social responsibility, well-being, and sustainability. We showcase the impact of design on the human experience and the value interior designers provide.
ASID was founded over 40 years ago when two organizations became one, but its legacy dates back to the early 1930s. As we celebrate nearly 85 years of industry leadership, we are leading the future of interior design, continuing to integrate the advantages of local connections with national reach, of small firms with big, and of the places we live with the places we work, play, and heal. Learn more at
asid.org
.