Description
We invite you to our Salt Lake City Monthly Lunch & Learn!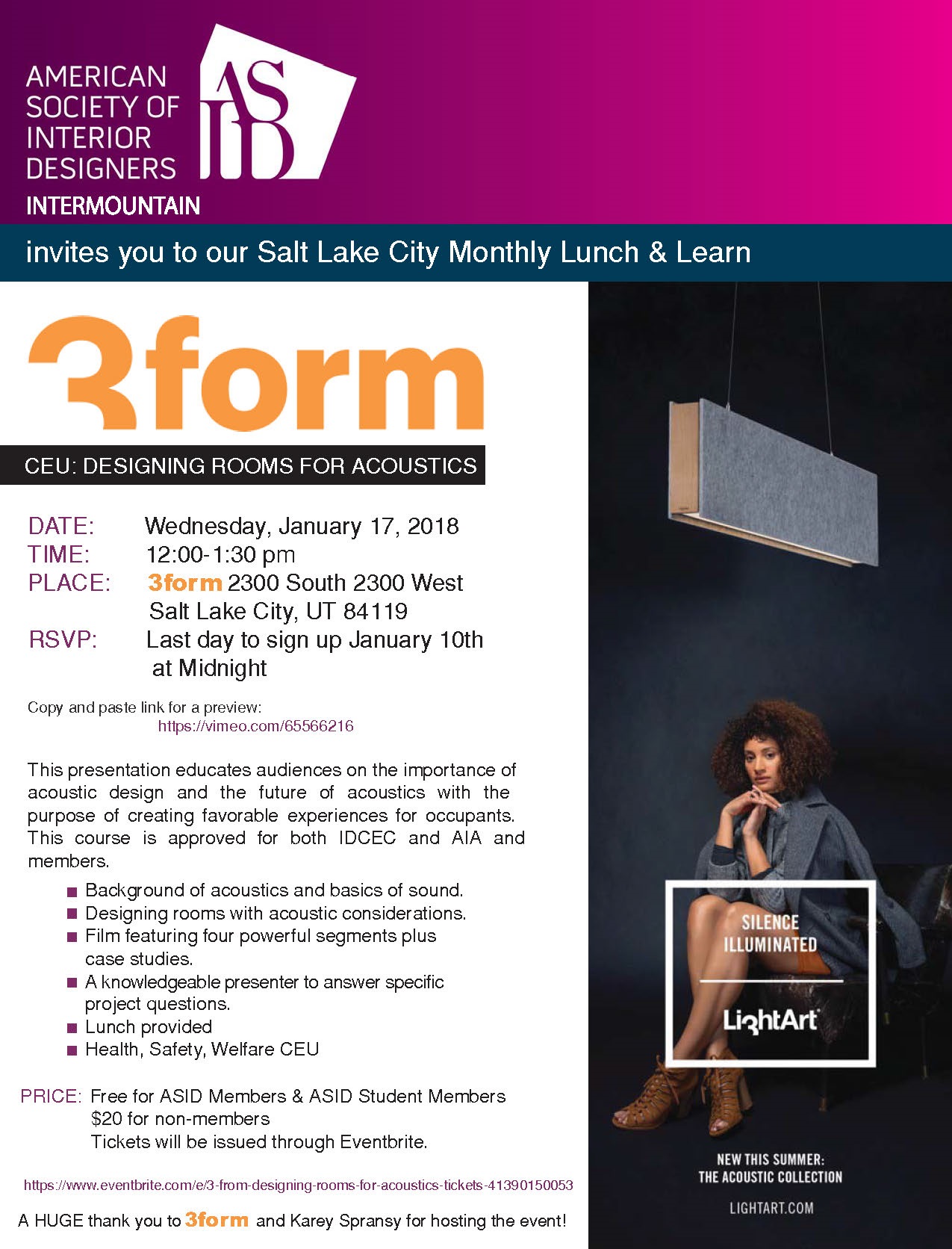 CEU: 3from – Designing Rooms for Acoustics
Date: Wednesday, January 17, 2018
Time: 12:00 – 1:30 pm
Location: 3form – 2300 South Decker Lane Blvd (2300 West) West Salt Lake City, UT 84119 | Enter on south west corner through Clinic Doors
RSVP: Last day to sign up January 10th at Midnight
https://vimeo.com/65566216
This presentation educates audiences on the importance of acoustic design and the future of acoustics with the purpose of creating favorable experiences for occupants. This course is approved for both IDCEC and AIA and members.
· Background of acoustics and basics of sound
· Designing rooms with acoustic considerations
· Film featuring four powerful segments plus case studies
· A knowledgeable presenter to answer specific project questions
· Lunch provided
· Health, Safety, Welfare CEU
COST: Free for ASID Members, ASID Student Members | $20 for non-members
Tickets will be issued through Eventbrite.
A HUGE thank you to 3form and Karey Spransy for hosting the event!